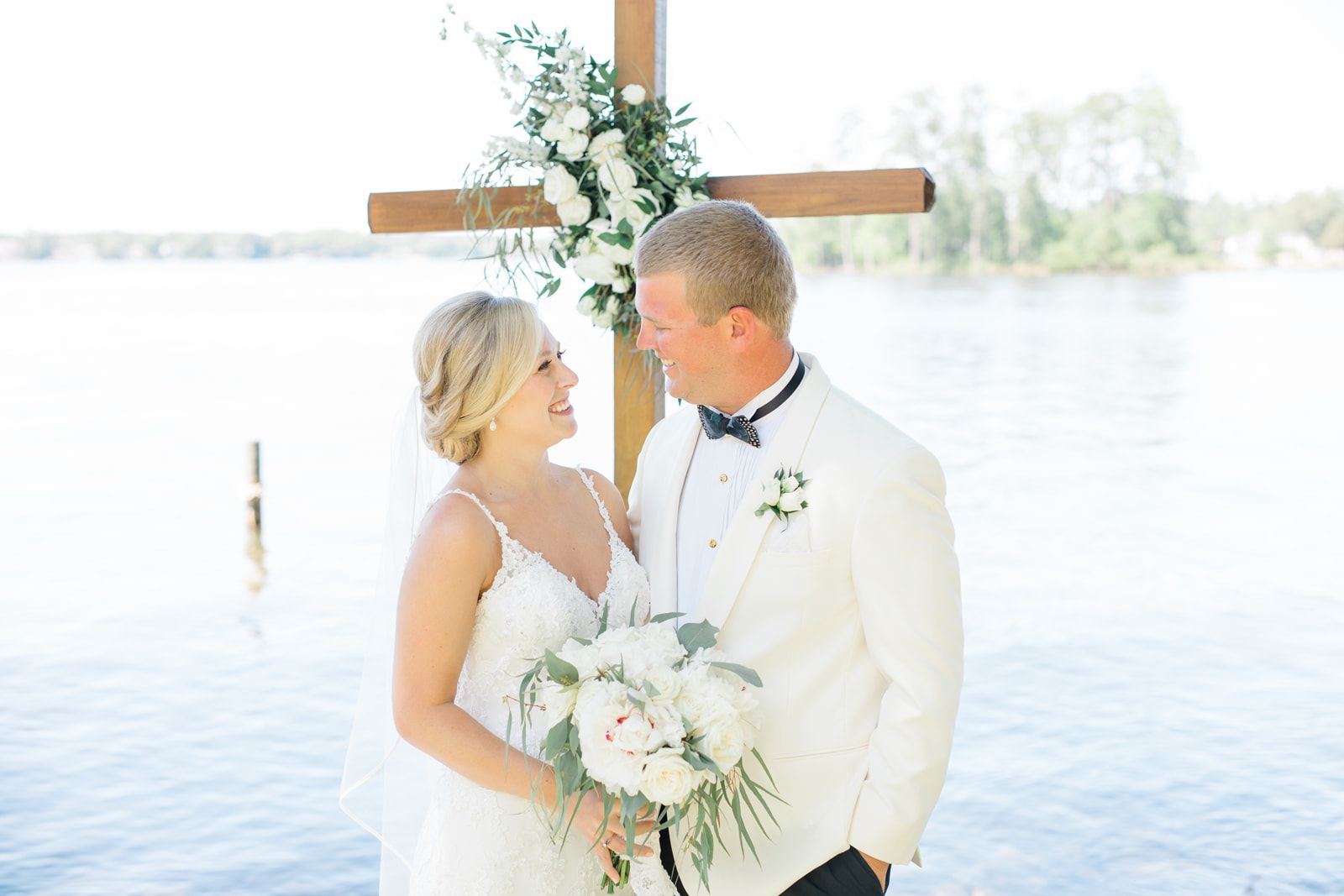 Blaire & Louis
While Blaire and Louis' wedding day wasn't exactly what they had planned, they were still able to tie the knot at their stunning family lake house. Friends and family gathered together to celebrate their love in an intimate and special place. The breath-taking views of the lakeside property were captured by Lauren Berry Photography, savoring moments that Blaire and Louis will never forget.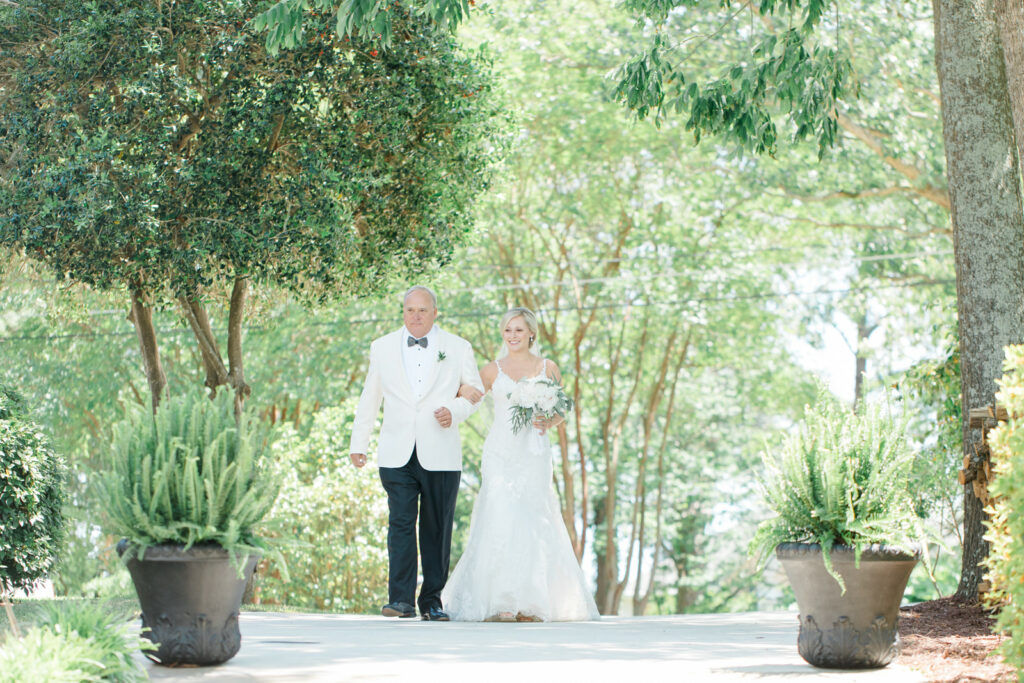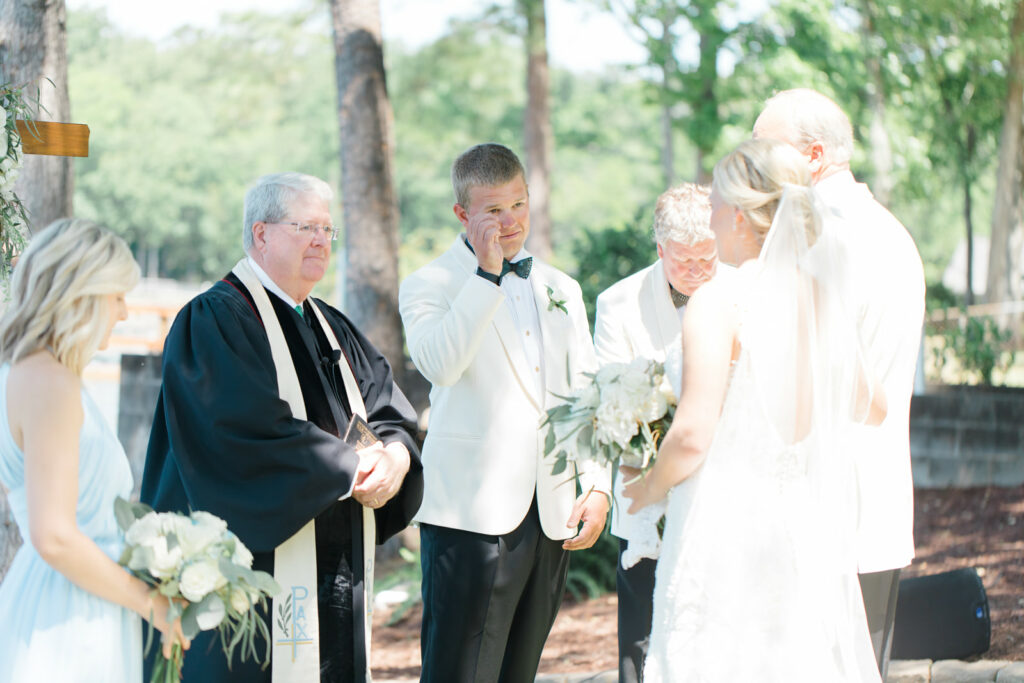 Louis arrived with a splash as he sailed into the ceremony by boat with his best man and brother. Blaire walking down the tree-lined driveway with her father in a gorgeous mermaid style dress made for an emotional first look at the altar. The waterfront ceremony was simple, yet elegant and even attracted a few spectators from the lake.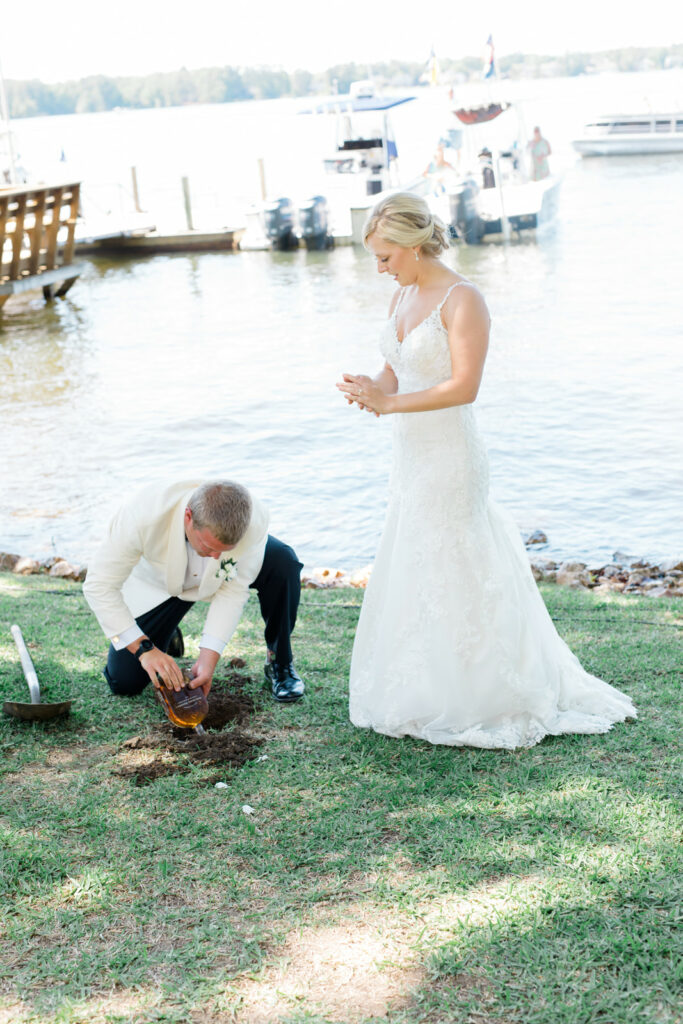 After the "I do's" guests welcomed The Howell's with a champagne toast, lots of dancing, yummy food, and digging up some bourbon! Not wanting to waste any time as newlyweds, Blaire and Louis sailed off into the sunset and their new lives together as husband and wife.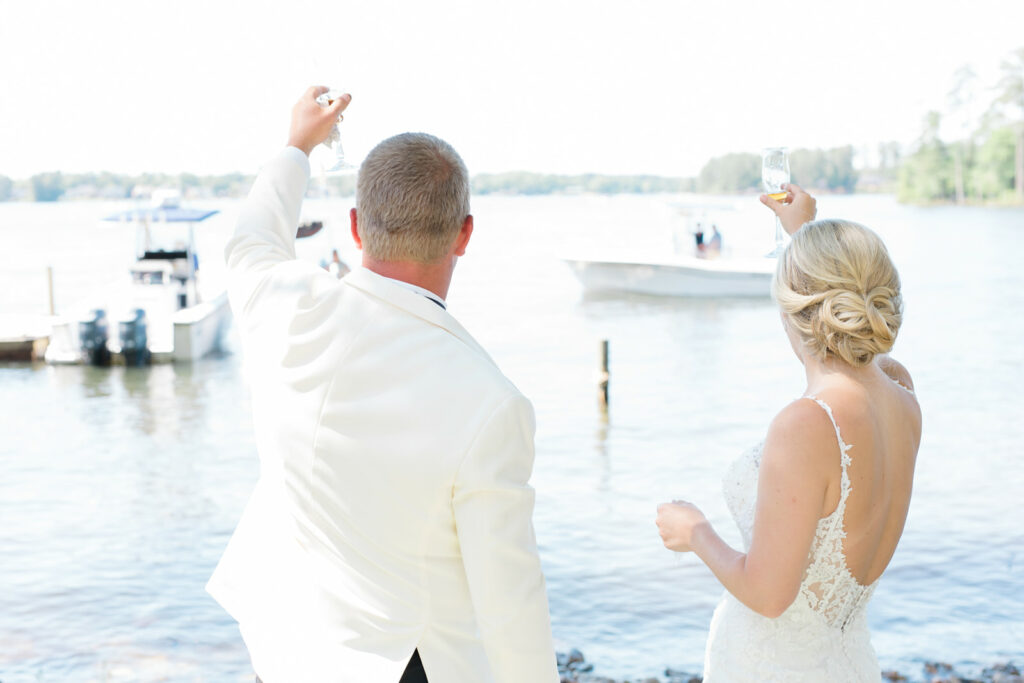 This beautiful day celebrating Blaire and Louis was a perfect example to remind us that love isn't canceled.