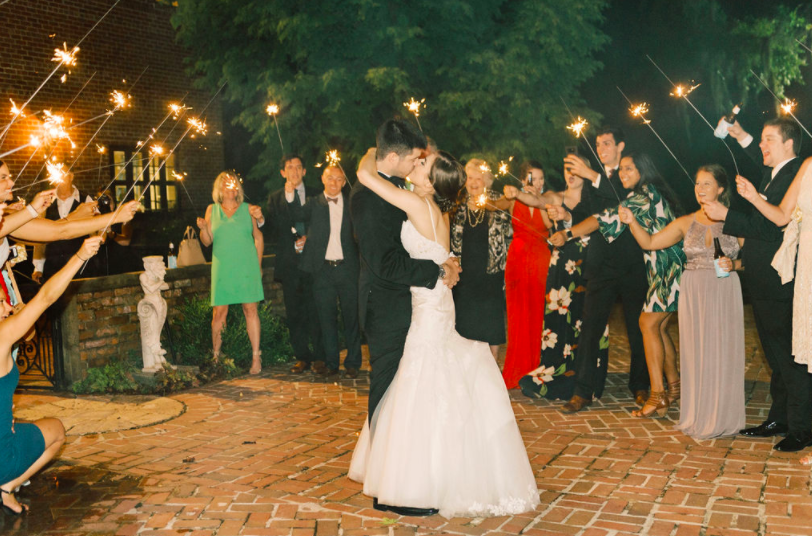 Breanne & Jonathon
Breanne and Jonathon had the perfect mix of quiet intimacy and roaring excitement at their wedding in June of 2019. The wedding took place at Adam's Pond, an elegant southern wedding venue surrounded by natural landscape in Columbia, South Carolina. Photographer Allison Epps captured the beauty and history of Adam's Pond with the modern choices Breanne made in linen, tenting, and lighting.
Breanne had a special, emotional first look with her dad before the ceremony at the bottom of the original staircase in the home.
Breanne entered the ceremony in a beautiful mermaid style dress. She carried a stunning bouquet created by Maddison at By Design.
After the ceremony, guests entered the house to a champagne tower. The reception was very special to Breanne and Jonathon and included a personal favorite and suprise guest – Cocky from USC.
When it was time to see the bride and groom off, guests gathered around with sparklers in hand.