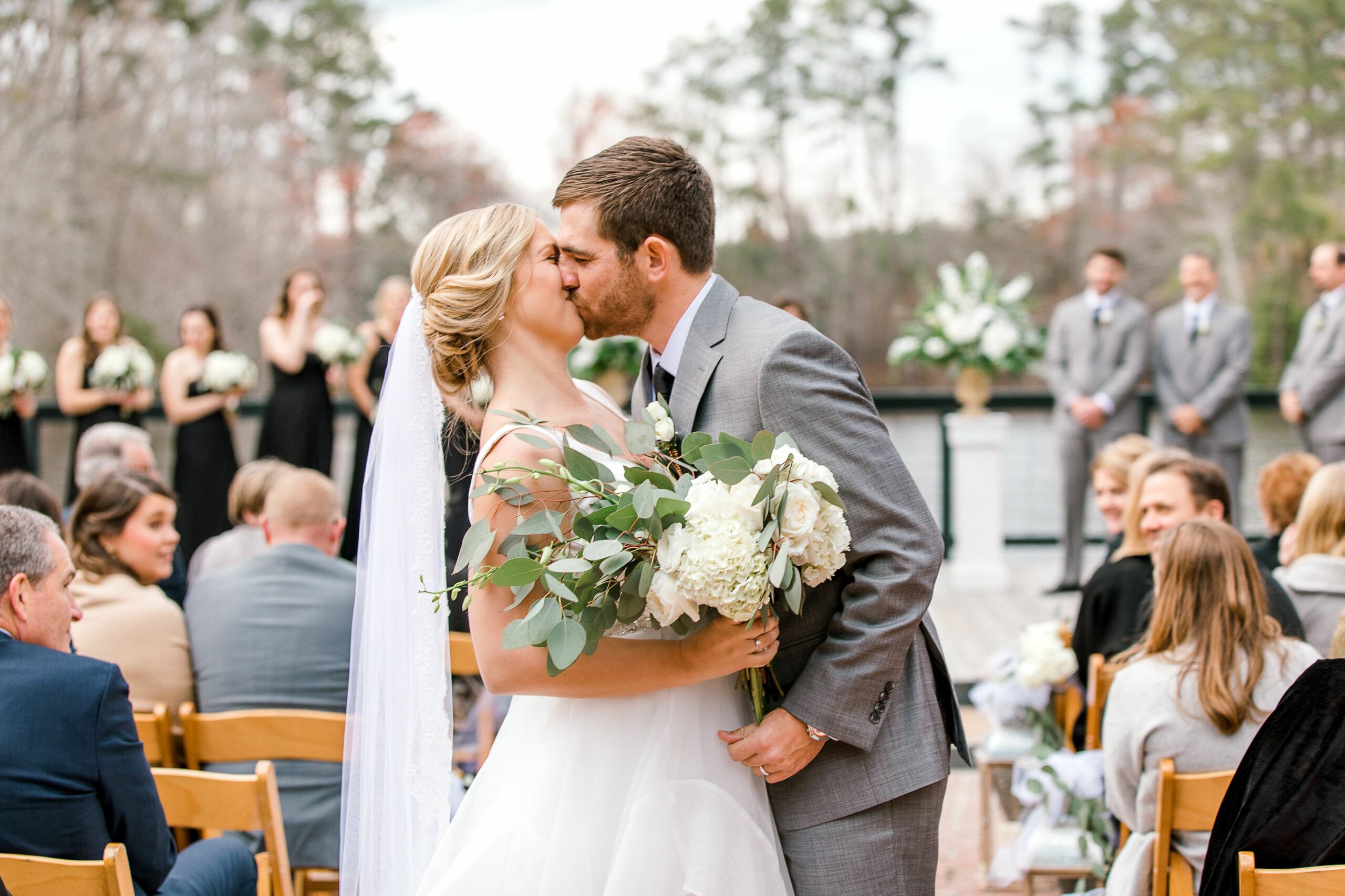 Sarah & Andrew
Sarah and Andrew's day was filled with happiness and love surrounded by friends and family on the beautiful Adam's Pond estate. With white flowers and light wood lanterns, the Taylors had the perfect, charming Southern wedding.
With two little flower girls showering the aisle in white petals, the waterside ceremony was nothing but eye catching. Seeing each other for the first time at the base of the aisle, Sarah walked down in a stunning dress and shinning silver heels. The soon-to-be Taylors then shared a heartfelt moment that was captured by photographer Madison Yungmann.
After the ceremony, the couple enjoyed dances, a bouquet toss and even some late night Krispy Kreme as they danced the night away under the moss covered trees.
As the night came to an end, guests gathered with sparklers to send off the newlyweds.